Addressing Behavioral Health Issues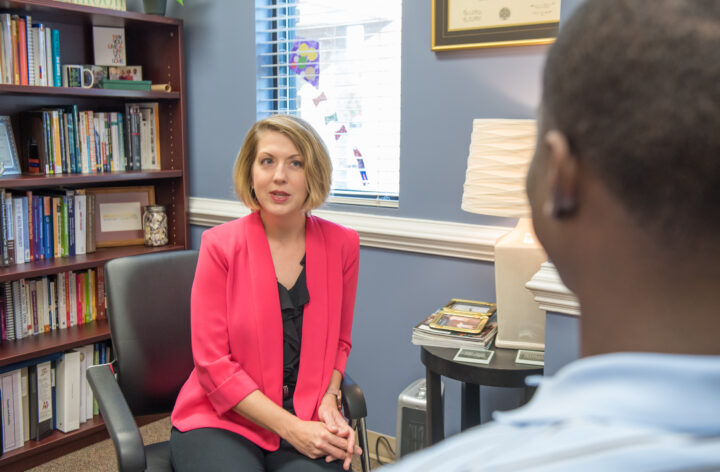 Story by Donna Tracy, Communications Coordinator, HopeHealth
Recent news stories have shown what can happen when society doesn't pay attention or recognize behavioral health issues until after something tragic happens. According to the National Institute of Mental Health, one in every five people experience a mental health illness in any given year. That's an estimated 43.6 million U.S. adults and doesn't include those living with substance use disorder nor individuals without a fixed home address or residing in institutionalized homes.
Being aware of indicators can help prevent future tragedies and paying attention to our own mental health can be a first step.
"There are things we need to do to take care of ourselves and, as a society, we are not very good at that, said Dr. Farrah Hughes, director of Behavioral Health Services at HopeHealth. "An individual struggling with anxiety, for example, might not consider themselves anxious, but yet becomes agoraphobic as stressors accumulate. By stepping back and paying attention to stressors, whether family, work, illness, finances, it can greatly improve that individual's life."
Addressing mental health needs does more than help just individuals. These concerns also impact families and, as we have seen in recent events, communities. Behavioral health illness is a root cause of more than a third of high school student drop outs, and in the workforce, serious illness costs more than $193.2 billion in annual lost earnings.
Indicators that can indicate a need to address your own behavioral health can include changes in routine behavior – anything that seems atypical for you. For example, indicators of depression can include not wanting to do things you usually enjoy, feeling down on your self or worthless, not having enough energy, appetite changes, and sleeping problems.
"Almost every psychiatric illness has a sleep disturbance associated with it," said Dr. Farrah Hughes, director of Behavioral Health Services at HopeHealth. "Too much or too little sleep, the inability to fall asleep or stay asleep; all can be symptoms."
Hughes notes that most people underestimate the impact of everything they deal with on a daily basis saying that we develop a "grin-and-bear-it" mentality toward cumulative stressors as we going through our day. So what can you do to help improve your own mental health? Hughes recommends the first thing to do is to listen to your instincts and talk to someone.
"You don't have to start with a physician, though that is a good place to go for a first step if you are not sure what else to do," she said. "We don't pay attention to our gut and speak up when we feel something is going on, and are much harder on ourselves than we are on others. It's important to get perspective; talk to someone close to you and find out what they have observed, reflect back on what's been going on in your life, and think about the stressors you have been dealing with."
Providers such psychiatrists, psychologists, counselors, clinical social workers, and marriage and family therapists, can help address any concerns. These professionals assess and diagnose mental and behavioral health difficulties and use evidence-based psychotherapeutic methods to treat them. Their help can ward off clinical depression, prevent suicide, combat opioid use disorders, strengthen relationships, and even improve physical health.
"Sometimes, people just need a few sessions to regain their perspective. Sometimes, people need more intensive clinical treatment, and, sometimes, people need that combined with medication to get back on track," said Hughes.