Resiliency and the Military – A Disciplined Outlook for Healthier Outcomes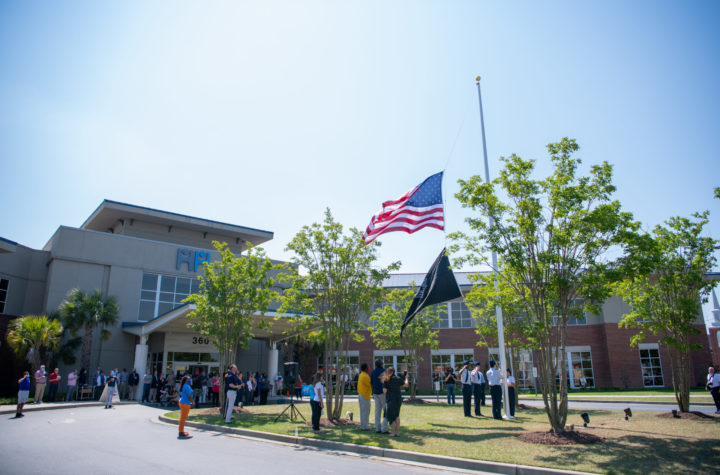 Will Hunter, PsyD
Clinical Psychologist
In health care, we are always looking for ways to improve patient outcomes. This leads us to examine socioeconomic factors such as adequate housing, access to nutritious foods, and sufficient income. Research shows these factors can impact a person's health care treatment and outcome.
Sometimes, however, regardless of a person's access to needed resources, clients can have better-than-expected, or worse-than-anticipated responses to treatment. This is thought to be a result of an internal trait or learned skill called resilience.
Resiliency is described as the ability to confront significant stressors, recover quickly, and even thrive under significant pressure. The Department of Defense has recognized the value of resiliency, implementing a variety of programs to instill and nurture the skill in enlisted men and women to enhance the overall effectiveness and health of our military in the face of challenging circumstances.
Conner Smith, HopeHealth veteran care navigator and veteran of the S.C. Army National Guard, shares that resiliency is essential in the military because troops must be able to fail or take criticism and "bounce back" to continue with the mission.
Serving for four years as a 19K/ M1 Abrams tank crewmember, Smith credits his resiliency training with helping him succeed while serving, as well as in everyday life.
"Resilience has benefited me greatly also in civilian life; everything doesn't always go as planned or advertised and when things get tough, you can either quit or be resilient and push forward to accomplish your goal," he said.
Smith also relied on his resilience skills to manage fears and stress during the pandemic.
"When the pandemic began, I was serving overseas in the middle east, with a new baby daughter back in the states. With everything in the news about the pandemic and things beginning to shut down, it worried me, but I knew I had a job to do and a family to provide for. So, I continued with the mission, and did what I knew how to do to make sure my family had what they needed while I was gone."
How the Military Cultivates Resilience
From the individual recruit to the military as a whole, the DoD works to install an enduring culture of resiliency. This includes:
· Promoting a shared purpose — Enlisted men and women are provided a shared purpose and duty that goes beyond themselves, and this sense of purpose is nurtured and reinforced throughout their career, from basic training through retirement.
· Building up the individual and the social unit — It is not enough for an individual to be resilient, the social unit that they belong to must also reinforce this belief system and function as a team with a shared goal. The military builds up the team, whether it is fellow enlisted, or families that must learn to cope with the lifestyle and stresses of the military.
· Reinforcing resilience and mental well-being throughout the "life cycle" — From recruitment through retirement, the military seeks to maintain and strengthen the sense of purpose and confidence instilled in personnel.
· Installing resilience resources in demanding environments — Mental health professionals are available in stressful environments, such as a naval aircraft carrier, to promote performance and preparedness in addition to diagnosis and treatment. This reduces rates of medical evacuations and cuts costs.
· Learning from the data — The military measures and analyzes the data generated from their resiliency research to make decisions about what works and what needs reworking.
What We Can Learn from the Armed Forces
While we all aren't cut out to serve our country in the same capacity as the men and women of the United States Armed Forces, that doesn't mean that we can't learn from their example and adopt a regimen of resilience to promote a better quality of life and healthier outcomes.
As individuals, there are benefits in developing a sense of purpose and belonging. This can be done by supporting or volunteering for organizations or causes that you believe in, such as non-profits, churches, and community service projects.
Organizations, health care facilities, social services, and businesses can follow the military's example by providing resources and support for employees, students, and members to establish, build, and preserve resiliency for healthier, more engaged members.
This Memorial Day, remember the many brave men and women that paid the ultimate sacrifice to preserve our rights and freedoms as Americans.
If you are a veteran, HopeHealth offers assistance for navigating our services, navigating VA services, filing VA claims, connecting with outside resources, and connecting with other veterans. For more information, contact us at 843-432-2971, or by email at veterans@hope-health.org.
Dr. Will Hunter is a clinical psychologist in Behavioral Health Services at the HopeHealth Medical Plaza in Florence. He enjoys working with Veterans and has received additional training in cognitive processing therapy for PTSD. He is a member of the American Psychological Association, Collaborative Family Healthcare Association, Christian Association for Psychological Studies, and Psi Chi National Honor Society in Psychology.