Living Our Values: Innovation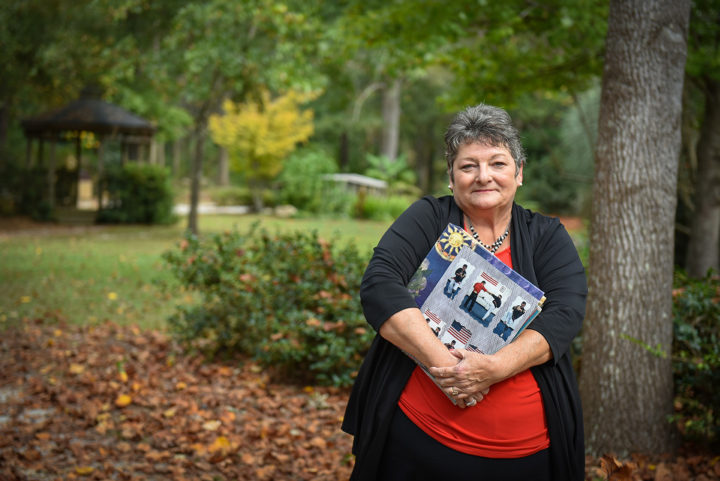 My husband Bill had a passion for life. He was a martial artist and was continually seeking ways to improve his ability. At age 50, Bill became a below-knee amputee on his left leg. He fought almost one year to save the leg but eventually lost the fight. Many would have said, "Well, that is the end of my life so I give up." Not Bill Van Camp. Within two years, he was competing in national karate competitions with a prosthesis and winning!
Five years after losing his left leg, he became a double below-knee amputee. Bill used his faith and martial arts philosophy to make it through another year of physical torture trying to save his leg. This was a very sad time in our lives, but again, he did not quit. When he became a double amputee, his outlook was not self-pity, but just the opposite. He had many obstacles he overcame through innovation.
What is innovation? Bill taught me innovation. Innovation is a state of mind. It is creative thinking. It is trying new ideas and revisiting ideas that did not work in the past. Bill saw possibilities and used innovation to transform his life. Bill showed that innovation is about not accepting perceived limitations. Though wheelchair bound, he began teaching karate workshops and proved wrong those who thought a man with no legs could not assist students with correct posture and stance. He had no physical limitations.
I see that same type of innovation in so many ways at HopeHealth. I am always amazed at how HopeHealth employees commit themselves to seeking new ways to advance and improve our practice. We embrace change through originality, ingenuity, inspiration and inventiveness.  HopeHealth has grown from the small volunteer support group it was in 1991 to the more than 340 employees in 11 sites and five counties it is today. HopeHealth accomplished this in 25 years. That is innovation!
"We embrace change through originality, ingenuity, inspiration and inventiveness."
-Yvonne Van Camp
No matter how long you have been with HopeHealth, YOU made this happen and continue to do so on a daily basis. I really have fun when inspired by leadership and co-workers who have passion for their patients and seek better ways to serve on a daily basis. For me, the word "HOPE" means innovation. Hope is innovation.
The possibilities are endless!!