Healthy Holidays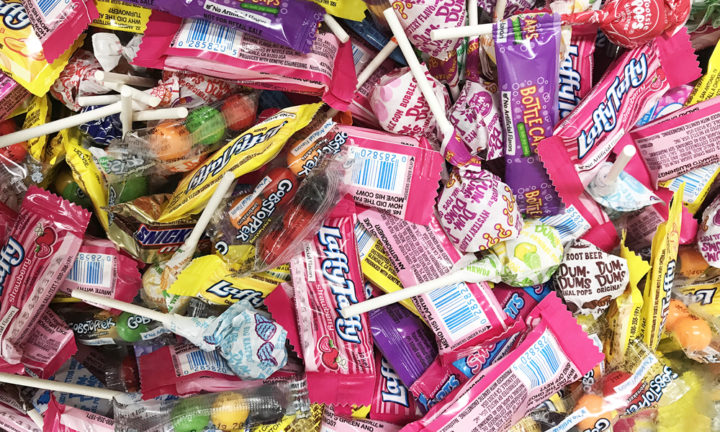 For many, the holidays are a time of celebration and spending time with family and friends, and these celebrations revolve around food – lots of food. Tempting treats surround us for weeks during this season, but there are ways to help keep your eating habits under control.
Halloween kicks off the holiday months for many people. With trick-or-treating and Halloween parties, it is important to think about the sugar intake your kids may be consuming. This can be an especially difficult time of year for children with diabetes. But it does not have to be. Parents should discuss a Halloween candy plan with their child before trick or treat events as the candy will need to be included as part of the child's meal plan. The extra candy can be used to help when a child has a low blood sugar or exchanged for another treat such as a toy or an outing. By planning ahead to keep diabetes and nutrition management on track, parents and children can feel better prepared about participating in special occasions such as Halloween.
Helpful ways to support a healthy diet throughout the holiday season can include:
Making healthy snacks at home with your child(ren)
Eating a small healthy snack before leaving home for a party or social gathering to help curb your appetite
Choosing foods wisely; opt for vegetables with a healthy dip
Eating healthier foods first to help alleviate some of those sweet cravings
Eating slowly which will also help you avoid overeating
Using a small plate to help avoid too much food on your plate
Avoiding the sweets, although a small amount is okay
Avoiding foods high in carbohydrates to help even out your intake
Drinking plenty of water and get plenty of exercise
Don't hang out near the foods; this will help avoid food grazing
Offer to take a healthy dish to gatherings
If you are a diabetic, remember to check your blood glucose regularly and eat at your normal mealtime to help stabilize blood sugars. If you choose to have alcohol, limit the number of drinks, avoid drinking on an empty stomach, and stick to calorie-free drinks, if possible. Set yourself a calorie limit, and try sticking to it; only eat when you are hungry. Control your portions; imagine your food portions as the size of your palm and limit your carbohydrates. Be mindful of how fast you are eating, and slow down – savor the taste!
If you are hosting an event, be sure to include healthy food choices such as fruits, vegetables, and lean meats. Choose to bake, broil or grill rather than fry, and follow healthy recipes when preparing meals. Create colorful platters with fruits and vegetables. Offer bottles of sparkling water and other calorie-free beverages. After eating, pack up the food to help prevent food grazing.
Moderation is important for everyone during the holidays, including those who do not have diabetes. Enjoy this time of year! Stay focused on staying healthy. If you have a moment of weakness and have a cookie, don't sweat it! Get back on track!
Christie Evans is an adult nurse practitioner at the HopeHealth Medical Plaza in Florence where she focuses on providing care for patients with diabetes. This article was previously published in the Florence Morning News October 29, 2017.