HopeHealth Expands Access in Williamsburg County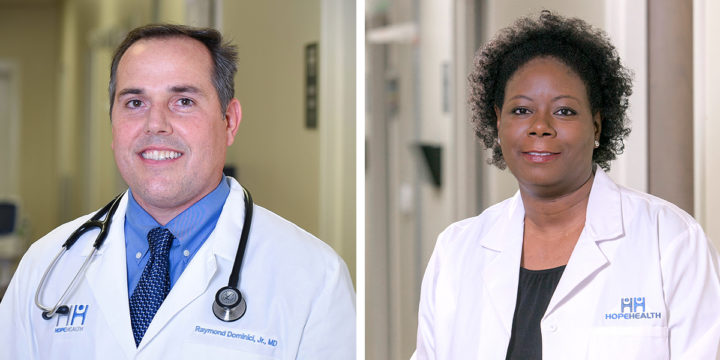 FLORENCE, S.C. (February 6, 2018) – HopeHealth is pleased to announce that office hours at HopeHealth in Greeleyville have been expanded.
Meshellia Hayward, FNP-BC, who has been serving patients at both HopeHealth in Kingstree and in Greeleyville, will provide primary care, services at HopeHealth in Greeleyville  on a full-time basis, Monday through Friday, beginning Feb. 12. Hayward holds a Master of Science in Nursing from the University of South Carolina and has been caring for local patients for many years.
Replacing Hayward at HopeHealth in Kingstree is Dr. Raymond Dominici Jr. Dominici, a Kingstree native, has been serving patients at HopeHealth in Manning since May 2016. He specializes in internal and family medicine and earned his Doctor of Medicine from the Medical University of South Carolina in Charleston.
Dominici joins Dr. Steve Reeves to provide primary care services to patients of all ages in the Kingstree area. Office hours for HopeHealth in Kingstree remain 8 a.m. – 5 p.m., Monday through Friday.
HopeHealth is one of 22 nonprofit, federally qualified health centers in South Carolina and provides quality and affordable health care services to individuals in Florence, Clarendon, and Williamsburg Counties.
For questions or more information, email tstraus@hope-health.org or call 843-245-2291.