HopeHealth successfully initiates virtual visits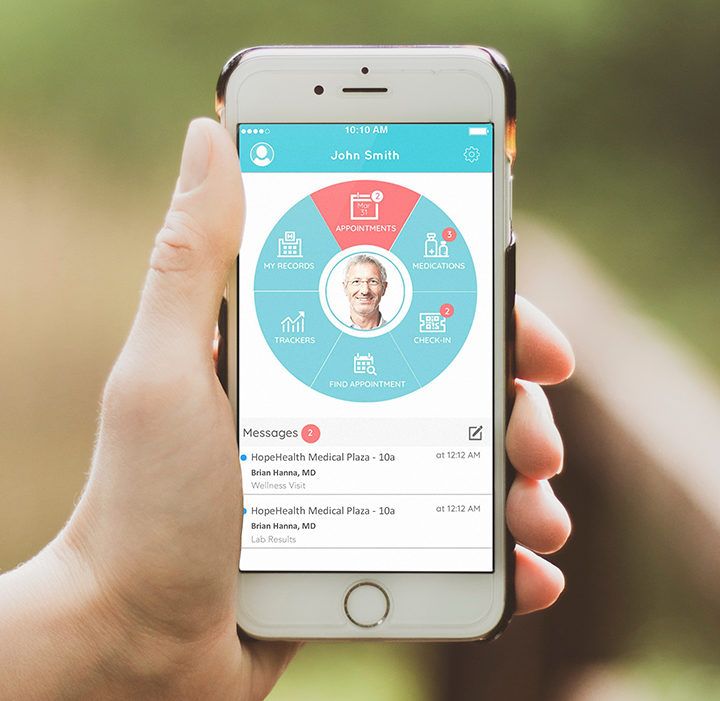 Early this year, the HopeHealth Information Technology department initiated a plan for infrastructure, systems, and training to incorporate telehealth appointments through the HopeHealth Patient Portal. The goal had been to roll out the system to patients in May. Then, with the advent of COVID-19, stepping up that roll out became essential.
"We knew that having Televisits as an appointment option for our at-risk patients was essential from the very beginning of the pandemic," said Dr. Heather Leisy, director of preventive medicine. "By fast-tracking the rollout with an all-hands approach we were quickly ready to provide care to patients without them or our staff risking exposure to the virus."
Overnight, the HopeHealth IT team developed an effective training program that quickly trained 50-plus primary care providers and 100-plus support staff in less than two weeks to provide TeleVisits – virtual appointments – for patients.
"We also enlisted the help of other departments to form a support team that reaches out to hundreds of patients a day to enroll and prepare them for using the service through their computer or smart phone," said Sean Whitefield, a systems integration analyst.
"Our ongoing support for helping patients is a vital part of the process, and, because of this, we have seen an increase of over 1,400 patients actively participating in our patient portal," said Whitfield.
This roll out has helped more than 1,400 patients prepare for a TeleVisit with their provider and eliminated the need for an individual to choose between visiting their doctor and increasing their risk of exposure to the coronavirus. A decision especially hard for those with chronic diseases who are most at risk for complications with COVID-19.
"Maintaining continuity of care especially in management of chronic disease processes, such as for cardiovascular disease and diabetes, is extremely important," said Dr. Heather Leisy, director of preventive medicine. "Given these individuals are at increased risk of poor outcomes from COVID-19, TeleVisits allows this continued medical care access. Additionally, stress and anxiety are high so patients can discretely and easily reach out to our behavioral health counselors during this time without even leaving their homes."
"TeleVisits also provide an elevated level of care ability over a phone call for evaluation of a patient's needs," Leisy added. "A TeleVisit allows the provider to see their patient's physical appearance, and, if there is concern for COVID-19, to easily provide care and send the patient to our drive-thru testing without potentially exposing our health care staff."