A Message from the CEO: If These Walls Could Talk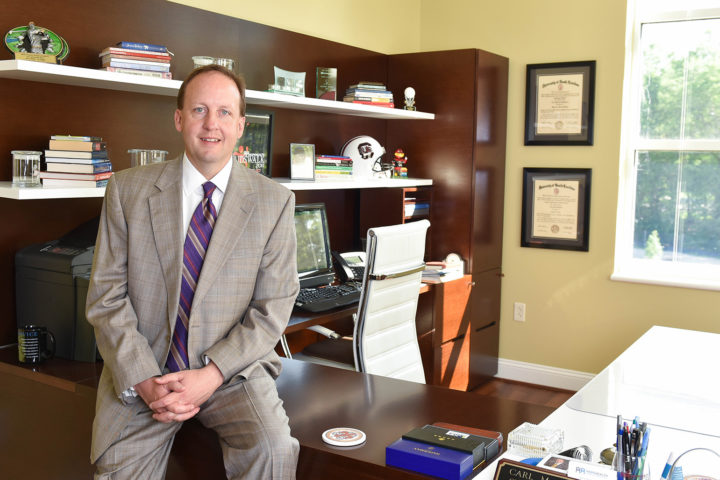 It's difficult to believe that HopeHealth has been providing outreach services and medical care for a quarter of a century.  As 2015 drew to a close, we were poised to open new doors and pathways to health for our community. Internally, we may have been focused on providing the facilities for our future, but we never took our eyes off of the people, both our team members and our customers.
Throughout 2015, we continued to expand and bring a renewed hope to more than 34,000 patients. The addition of more than a dozen new providers and services such as Access Hope and Diabetes and Nutrition services, illustrated our continued commitment to those patients and our forward-focused attitude for health care.
A report published by Capital Link states that HopeHealth had an economic impact of $40.4 million to the communities we served in 2015 and gave us credit for 211 direct and 130 indirect jobs. The assessment also reported $5M in total tax revenues as a result of our company and that our efforts resulted in $40.2M in cost savings related to health care.
I'm very proud of those facts. But, as you may or may not know, I'm a social worker. I care deeply about those things, but what I care most about is what happens inside of our walls because if those walls could talk they would tell you a lot of stories.
They would tell you about Jenny.  A female in her 30's who came for a simple medical visit. Because we have employees who care and go above and beyond the everyday tasks, someone took the time to dig a little deeper when they sensed something wasn't quite right. Jenny sensed this care and concern and was able to voice she was being physically abused by her spouse. We were able to connect her with other resources in the community to make her feel safe and allow her to have her life back.
They would tell you about Robert, a successful local businessman who has a great insurance plan and lots of choices as to where he can seek health care. He comes to HopeHealth because he believes in the quality of care we provide and because he wants to pay it forward. He understands our mission and that by being a patient here he's able to contribute to someone right next to him who doesn't have insurance and maybe hasn't had the same good fortune in life as he.
Join us as we review some of those stories and the impact HopeHealth has had in our community during 2015.
In September of 2000, Carl Humphries became the executive director of HopeHealth, then known as Hope for the Pee Dee. Humphries has been the HopeHealth CEO since 2007