Access Hope: After Hours Health Care in Florence, SC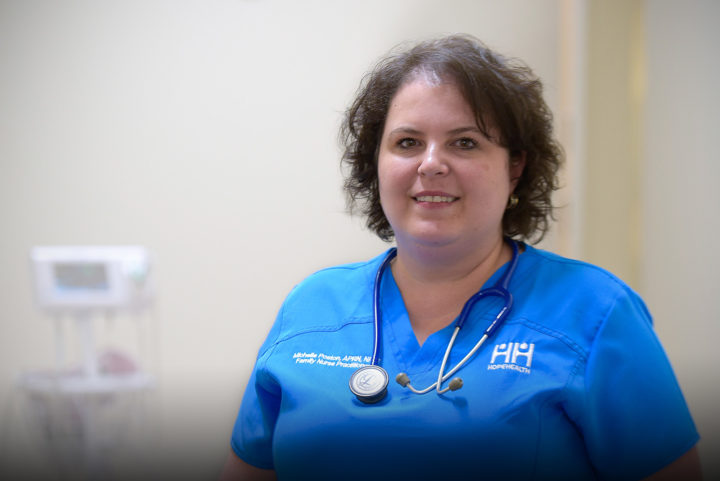 Fitting health care into today's busy schedules becomes an excuse for many to put off their annual check ups and preventive care visits with their providers. At HopeHealth, our Access Hope program makes taking care of one's health more convenient than ever.
The Access Hope program extends operating hours at the new HopeHealth Medical Plaza in Florence and provides an alternative to expensive emergency department visits and urgent care clinics. Through Access Hope, providers are available Monday through Saturday from 8 a.m. until 8 p.m. to help existing HopeHealth patients address their health care needs. The program also allows for the intake of new patients who are unable to receive care during traditional business hours. The extended hours began July 6, 2015, and by the end of the calendar year 1,665 patients had taken advantage of Access Hope's services.
HopeHealth's relationship with our local hospitals, particularly McLeod Health and Carolinas Hospital System, is strengthened through our Access Hope program by being available for patients who have historically sought unnecessary treatment in the emergency departments. Hospital staff has direct access to reroute patients to HopeHealth's Access Hope program, where patients receive more affordable and prompt care.
Services available include: immunizations, flu shots, and ppd testing, finger stick testing/blood sugar, pulse oximetry/oxygen testing, cold & flu sick visits, referral services, annual and pre-employment physicals, STD treatment, urinalysis and extended pharmacy hours
In addition to helping existing patients address their health care needs, the program's providers have seen 652 new patients for their initial visits at HopeHealth. These patients are then paired with a HopeHealth provider for their primary health care practitioner and health care home.