Diabetes Self-Education Management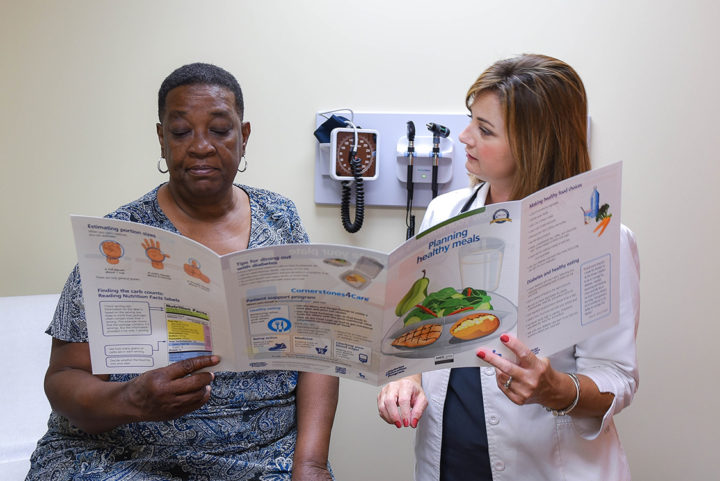 Nearly 10 percent of the U.S. population has diabetes. How individuals manage the disease on a daily basis can have a major impact on their quality of life and the development of diabetes-related complications.
The HopeHealth Diabetes Self-Management Education program aims to provide diabetic patients with the tools and knowledge they need to take care of themselves and teaches them how to live with the disease.
Offered as group and individual sessions through the Diabetes and Nutrition Counseling Department at the HopeHealth Medical Plaza, the class covers a broad spectrum of topics that deal with the challenges faced by diabetes patients, from meal planning and how to take diabetes medications, to self-monitoring of blood sugar levels, foot care and stress management, to coping strategies, risk reduction and support.
"If you have diabetes, you need to learn all about how to take care of yourself," said Kitty Finklea, diabetes educator and nutrition counselor with HopeHealth.
The program has been offered at HopeHealth since November 2012 and, in 2015, 410 patients received Diabetes Self-Management Education and Medical Nutrition therapy and 29 patients completed the group Diabetes Self-Management Education program.