Living Our Values: Excellence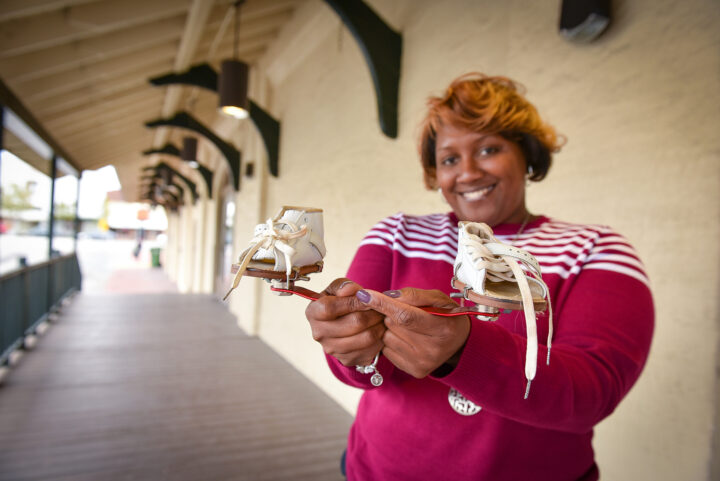 Excellence does not mean the absence of mistakes, but it does mean the presence of faith and determination. To be excellent at whatever God has called you to do, you must first ask for strength to accomplish whatever is set before you and the endurance to complete what lies ahead.
My mother gave birth to me and my twin sister (who never made it home) at 22 weeks following a horrific car accident. I spent a number of months in ICU, came home with braces, and endured months of therapy. My last braces were those to correct my feet. So from birth; I have known that I have a purpose. My greatest inspiration comes from knowing that, regardless of the trial, you stand tall; regardless of the tribulation, you walk in the moment. Even if the picture is never focused on you.
Colossians 3: 23 – 24 Paul writes that "whatever you do, work at it with all your heart, as working for the Lord, not for men, because you know that you will receive an inheritance from the Lord as your reward." Therefore, we are called to for excellence.
HopeHealth is committed to excellence through service that exemplifies love for people. My motto has always been to be better today than you were the day before. The past year for me has truly been a mountain of obstacles and a lake of life-changing decisions. Sometimes it seemed I could hardly see beyond the fog. Some days, I could only make it moment-to-moment; all in a second of declaring "all is well."  At my weakest point, my oldest son, Danierian, said, "Mom you've always taught me that balancing life can be difficult. But who are we to question the challenges sent by God. You have to remember that everything you've done you have done for us.  So at this moment believe that we got you. It's ok to say you're struggling; we can take some of your weight because you always carry ours."
"Excellence is striving for quality and merit in all we do."
-Liza Cooper
So, because of my kids, I always strive for excellence. I have been a nurse for over 19 years, and I have learned that we are guided by our visions and ideas and we do our best to make them a reality. Excellence is striving for quality and merit in all we do. Focusing on excellence takes time; it takes hard work and the ability to think things through. It gives us the opportunity to take pride in the things we do and accomplish. Excellence becomes attainable if you burn it in to your heart, soul and mind. It must be a part of you.
As a part of the HopeHealth team, we care for people who are faced with challenges that some of us could never imagine. Excellence is about doing your best. Every day, we are reminded how important it is to strive for excellence be it in life or work. Being a part of an organization that nurtures excellence opens the path to success. Simply making ends meet or being satisfied is never enough. Organizations that strive for excellence find solutions to exceed the normal. They have leaders that always look for ways to improve.
Whatever our mission in life, being committed to excellence brings us closer to living our lives well and attaining our dreams. Employees that are INNOVATIVE, have the INTEGRITY to show ACCOUNTABILITY and COMPASSION for those we serve, reveal EXCELLENCE in everything we do in a world that never stands still.