Population Health and Its Role in Primary Care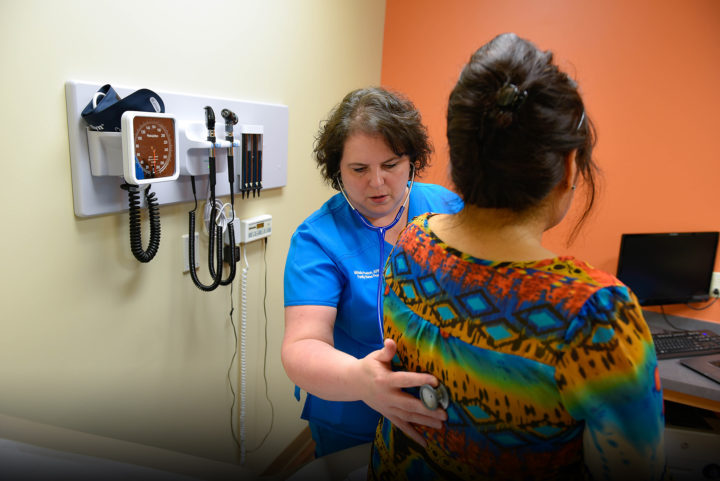 You probably examine your surroundings often and make a determination: you either have a healthy family population or an unhealthy one. You look at your home, office, school(s) and other environments and the physical, social, emotional and psychological impacts they have on your family. This is what population health managers do in health care settings. Population health managers study and deliver care across a population of people to improve the health and overall well-being of the individuals and community served.
To do this, it is important to look at the socioeconomic environment, the root causes of poor health and any barriers to care. Patients who are unable to afford health care, seek medical assistance only in emergency situations, or are poorly educated may find themselves at higher risk of a wide range of health problems and higher mortality rates. By looking at each of these factors, providers can create health plans that decrease emergency department visits and hospitalizations while increasing quality of life, even though a patient's socioeconomic status may not change.
Other factors include culture, genetic predisposition and personal health practices. These yield valuable insights that aid in the detection of potential illnesses or threats before they develop. Providers use these insights to create care plans to help an individual avoid serious sickness and guide patients in best care practices for their future well-being.
Population health also looks at age and gender in order to develop a course of action for groups and sub-groups of patients. We have known for years that certain populations and groups experience similar health inequalities. For example, consider colorectal cancer screenings. For an overall group of patients, the number of screenings may be acceptable. However, in sub-groups based on age, the number of men between the ages of 50-75 may have a lower screening rate than their younger counterparts. These findings allow a health-care team to develop action plans for contacting, scheduling and completing necessary tests to decrease the occurrence of colorectal cancer in this high-risk group.
Each of these factors may be viewed by various physicians from primary care to specialists. The goal of population health practices is to consolidate patient information across all providers to create a full picture of the individuals' health. With the advancement of technology and development of electronic medical records, creating a complete care plan for a patient is becoming simpler. Primary care physicians are better able to develop partnerships with specialists and hospitals, enabling them to capture vital information that leads to a healthier patient and ultimately a healthier community.
An ancient proverb states, "He who has health, has hope. And he who has hope, has everything." It is this very concept that drives the development of population health management teams all over the world. They strive to give health in order that our communities and patients have hope.