Dental Health Services Set to Begin in Florence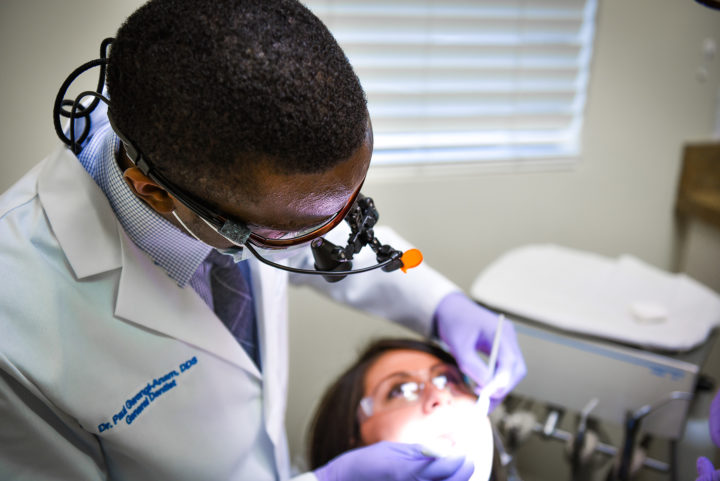 From healthy minds to diabetic foot care, health care encompasses every aspect of the human body and at HopeHealth, integrated patient- centered care is at the core of our mission with one omission: dental care. That is about to change.
Paul Gwengi-Anam, DDS, joined HopeHealth Oct. 31, 2016 and will begin providing dental services this year for HopeHealth patients at HopeHealth Specialty Services in Florence.
Funding for the services comes from a $350,000 award from the Health Resources and Services Administration that is part of nearly $156 million dedicated to increasing oral health outcomes in health center patients nationwide. Funds were provided through the Department of Health and Human Services to 420 health centers in 47 states. The $350,000 awarded to HopeHealth is one of six South Carolina awards that total $2,275,000.
HopeHealth expects to help more than 1,600 existing and new patients with dental care to address oral disease in the community; a priority health concern with limited resources and access for low-income and uninsured residents.
Comprehensive oral health care services to be offered by HopeHealth will include basic dental screenings and recommendations for preventive intervention, oral hygiene instruction and related oral health education, oral prophylaxis, topical application of fluorides (e.g., fluoride varnishes) and the prescription of fluorides for systemic use when not available in the water supply, application of sealants, diagnostic screening for caries and periodontal disease through the use of dental x-rays, fillings and single unit crowns, non-surgical-endodontics, extractions, and other non-specialty oral health services.