'Play Me, I'm Yours' Street Piano Comes to the HopeHealth Medical Plaza in Florence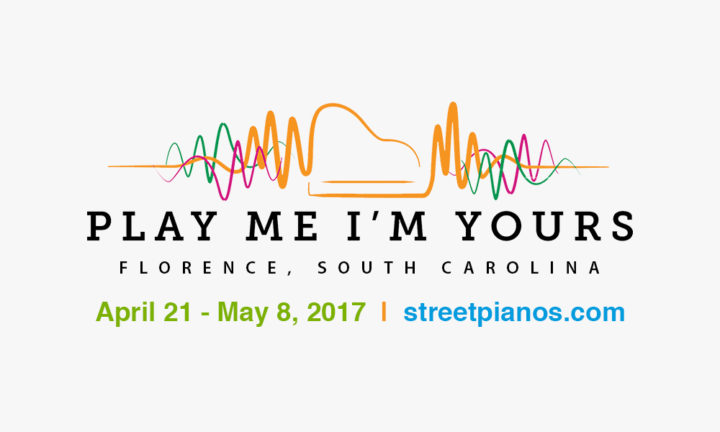 Touring internationally since 2008, Play Me, I'm Yours is an artwork by British artist Luke Jerram.  Reaching over 10 million people worldwide, more than 1,700 street pianos have already been installed in over 55 cities across the globe, from London to New York, bearing the simple instruction Play Me, I'm Yours.
Florence, South Carolina is presenting Play Me, I'm Yours for the third year running, from April 21- May 7 2017, as part of the Willcox, Buyck & Williams Foundation's history & culture participation program.  23 Street pianos, decorated by local artists, will be located in parks, squares, and other public spaces for anyone to play and enjoy.  Prizes will be awarded for the Most Creative and People's Choice piano, with the public being encouraged to vote for the People's Choice by texting Text 502 219 3657 with the number on their favourite piano – if there's no number on the piano, then it's not eligible for the vote this year.
The piano will be available in the front lobby of the HopeHealth Medical Plaza in downtown Florence for the public to play beginning April 21st.
Information via street pianos of Florence.