July 2017 Patient Newsletter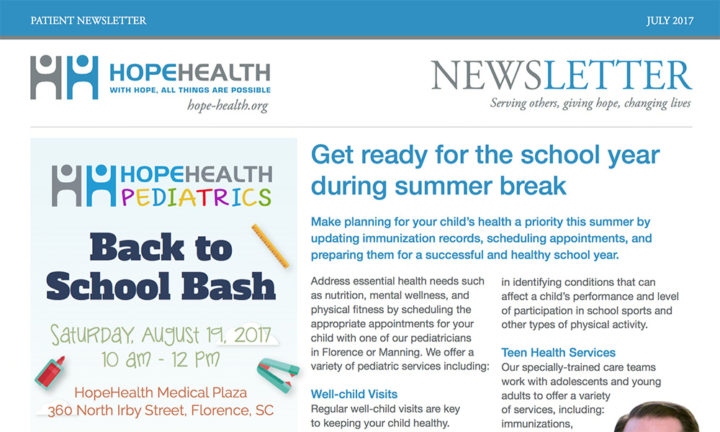 The patient newsletter for July 2017 is here! In this issue, we invite all of our HopeHealth Pediatrics Florence patients to participate in our Back to School Bash, we provide health tips on preparing your child for the school year, and we provide some good advice on the risks of developing diabetes.
Click here to view the newsletter!