Should You Have a Mammogram?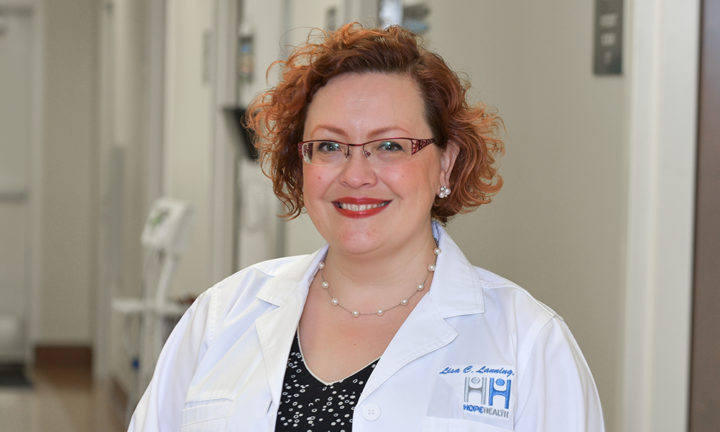 October is Breast Cancer Awareness Month. You are probably seeing pink ribbons everywhere, almost as ubiquitous as your pumpkin spice latte. You may ask yourself, "Do I need a mammogram?"
Breast cancer is the second most common malignancy in women (lung cancer is the most common) and is the second leading cause of cancer deaths among US women. Breast cancer affects about 12 percent of women in their lifetime and is most common in women ages 55 to 64 years of age; the average age of breast cancer deaths is 68 years in US women according to factsheets from the National Cancer Institute. It's worth noting that nearly 90 percent of women with breast cancer survive five or more years after treatment.
In 2010, the US Preventative Services Task Force (USPSTF) issued new guidelines for screening mammography. This guideline radically differed from previous recommendations to start obtaining x-rays of the breast in women starting at 40 and pushed back that recommendation to age 50. USPSTF also recommended that women of average risk for breast cancer between ages 50 and 74 should be screened every two years instead of every year and did not recommend baseline screening for women under 50 without family history of breast cancer. Most importantly, for women age 40-49, the decision to screen should be made individually between a woman and her healthcare provider, where the risks and benefits of screening are discussed and agreed to by both patient and practitioner.
This recommendation is still incredibly controversial. As a family physician, I follow USPSTF and American Academy of Family Physicians guidelines, but if your primary care provider follows the American Cancer Society or American College of Obstetricians and Gynecologists guidelines, he or she may advise you differently.
Keep in mind that screening is not the same as diagnostic testing—these recommendations do not replace clinical judgment to evaluate a mass palpated in the breast. This may be evaluated with a mammogram, ultrasound, or, less often, an MRI or other imaging process. Screening is offered to women without breast symptoms who have not had a previous diagnosis of breast cancer or a high-risk breast mass and who have no known genetic mutation or family history of breast cancer at a young age.
You may ask, what are the risks of screening? Many harms of overscreening have been demonstrated, including false positives which result in further testing such as biopsy, anxiety induced by tests, overtreatment for a slow-growing tumor that would not result in metastatic cancer, and the direct and indirect costs of overtreatment, to include the costs of procedures, post-procedure complications, follow-up care, time lost from work, etc. There is also potential cost of false reassurance from false negative tests.
That said, mammography clearly reduces breast cancer deaths in women over 50. According to the AFP, the largest benefit is seen for women ages 60 to 69. In this age group, 21 breast cancer deaths were prevented for every 10,000 women screened with repeated mammograms over 10 years. There is still modest benefit for women 70-74 (13 deaths prevented per 10,000 women over 10 years) and for women 50-59 years (eight deaths prevented per 10,000 women over 10 years). For women age 40-49, only three breast-cancer deaths were avoided with repeated screening over 10 years per 10,000 women.
In general, we recommend screening women for breast cancer 10 years younger than the first-degree relative (mother, sister) who had breast cancer. Screening is not recommended for women over 75 except on an individual basis (again, discuss risks and benefits with your healthcare provider). For women age 70-74 with significant comorbid medical conditions such as AIDS, heart failure, kidney failure, dementia, advanced liver disease, or other conditions that limit life expectancy to less than 10 years, screening is not recommended.
We have all heard stories about breast cancer in young women. My first husband's mother died at 34 of an aggressive breast cancer in the 1980s. A girlfriend I grew up with recently recovered from breast cancer at 45. Many of these early-onset cancers are probably genetically linked. One very good estimate of your own risk of breast cancer is the National Cancer Institute's Breast Cancer Risk Assessment Tool, which you can access at http://www.cancer.gov/BCRISKTOOL.
Please do not hesitate to discuss breast cancer screening with your healthcare provider. It helps us tremendously when you come to your appointment armed with knowledge about your own personal health and family history. Talk with your family members today.
Dr. Lanning practices full-spectrum family medicine with an emphasis in geriatrics, chronic care management, primary care behavioral health, and children's and adolescent health. She is located in the HopeHealth Medical Plaza in Florence, S.C. She is board certified by the American Board of Family Medicine and the National Commission on Certification of Physician Assistants.