Flu Season: Staying Healthy as the Temperature Changes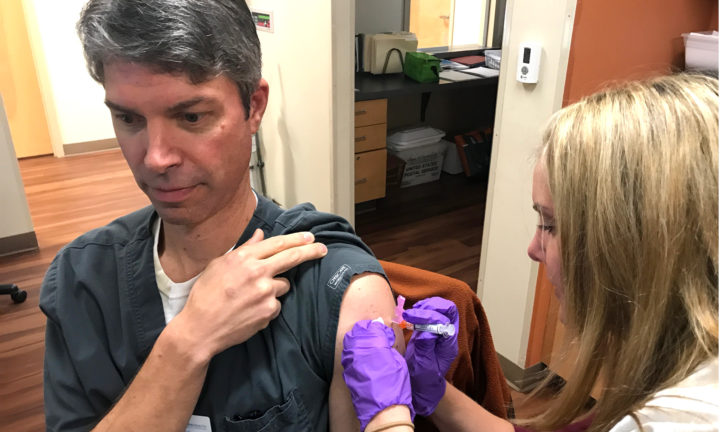 The fall season is also flu season. How can you minimize your risk of getting the flu and stay healthy this year?
Every year, people fall sick with influenza, widely known as the flu. Many suffer sudden symptoms such as a fever and muscle aches and recover quickly. Others develop serious complications such as pneumonia and require hospitalization. In some cases, flu can even lead to death. In fact, influenza and pneumonia were the eighth leading cause of death in the US for 2014, according to the CDC.
The most effective way to prevent the flu is to get vaccinated. The flu vaccine is recommended for almost all individuals over age 6 months;
the nasal flu vaccination is not recommended this year. Talk to your primary care provider before getting the flu shot if you are allergic to eggs or any ingredient in the vaccine, if you ever had Guillain-Barré Syndrome, or you are feeling unwell.
Other tips to minimize the chance of catching the flu: wash your hands often, avoid touching your face, eat well-balanced nutritional meals, and drink plenty of water.
Call for an appointment to get your flu vaccine: 843-667-9414 or become a patient.
Photo: HopeHealth Medical Plaza staff nurse, Raymond Kennedy, RN, gets his flu shot in preparation for the upcoming flu season.