Punctuation mark used as symbol to keep moving on in life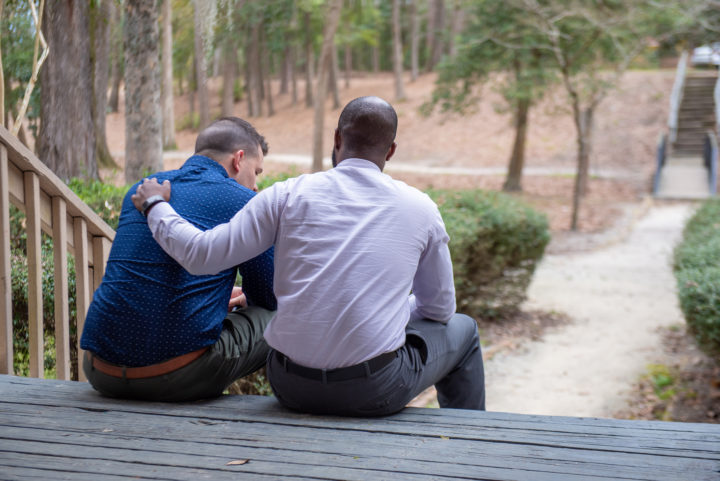 by Antonia Graves,
Schools are open and the bells are ringing! Teachers are preparing eager students to learn the 14 punctuation marks used in English grammar.
The period (.), question mark (?) and exclamation point (!) are most commonly recognized, as they appear at the end of a complete thought, idea or statement.
The semicolon (;) is different, though, and its usage represents a pause between two independent but related clauses.
The semicolon is an indication that one has not reached the end.
You might begin to see the semicolon more and more or might have already seen this symbol expressed in tattoos, pendants and other forms of artwork.
It gained popularity in 2013 when Amy Bleuel founded Project Semicolon, marking the 10-year anniversary of her father's death by suicide.
Amy herself faced difficult childhood experiences and contemplated suicide several times. Project Semicolon was birthed to provide inspiration and support to others through raising public awareness, educating communities and by encouraging people to share their stories.
The semicolon is used as a symbol to keep moving on in life.
Suicide is a major public health concern. It is preventable and requires the collective support of everyone. The semicolon brings hope, awareness and inspiration to those who struggle with depression, suicide, addiction and self-harming behaviors.
Risk factors include a history of substance abuse, loss of a loved one to suicide, relationship problems, exposure to bullying and mental health difficulties.
Normalizing mental health issues build stronger individuals, families and communities. They open doors to address multi-layers of abuse, shame, guilt, suicidal ideation and other issues that would otherwise continue to manifest.
Everyone should be prepared to help someone in crisis. Having an open mind, a nonjudgmental attitude and displaying small acts of kindness is a great way to start.
Observing what others express through tattoos, jewelry and writings is a helpful and crucial component in knowing someone's story and addressing their needs.
Be prepared to connect people to available resources so they may choose to add the semicolon to their story. #semicolon
Antonia Graves is a certified behavioral health counselor who works alongside primary care providers at the HopeHealth Medical Plaza in Florence to address behavioral health needs.