Care for You: Britni Brown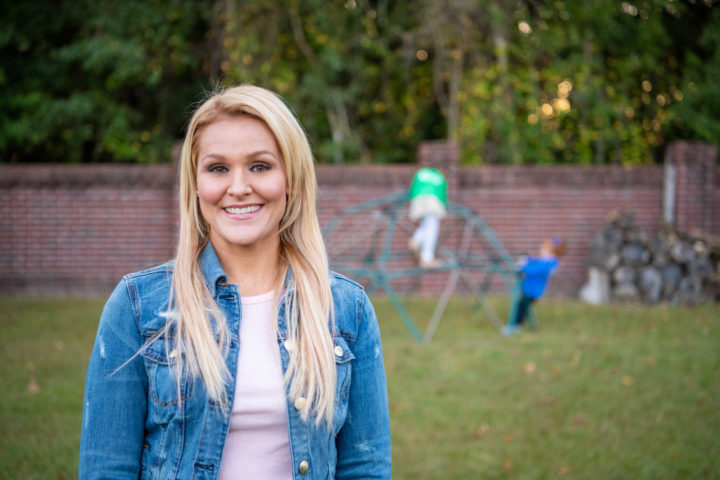 When it rains, it pours. Britni Brown knows this old adage all too well as she faced the loss of her health insurance on the heels of her divorce in 2019. A nurse by trade, Brown admits that she's always been one to be more concerned with helping others than asking for help herself. However, single parenting her two daughters and the mounting pressure to find affordable care to treat her type 1 diabetes and other health conditions drove her to seek help.
"It was scary," Brown remembers, "my diabetes requires on-going care, and I didn't know what I was going to do without insurance, but I discovered HopeHealth at just the right time."
Having inconsistent access to an endocrinologist had already been problematic prior to Brown losing health insurance coverage. However, with the help of a behaviorist and patient benefits counselor, she gained access to much needed services and HopeHealth's financial assistance programs, which put her back on the road to better health.
"It's important to me to take care of myself so that I can be the best caretaker I can be for my family and for my patients. My care team helped me navigate every step needed to apply for the sliding fee scale and made it easy to take care of my appointments," said Brown. HopeHealth makes getting care not only accessible, but affordable as well.
Through HopeHealth's integrated care model, Brown has been able to manage her diabetes and preventive health needs, including primary care, dental, endocrinology, and rheumatology. HopeHealth providers collaborate to provide comprehensive, synchronized care for patients. This also means that a patient's medical records are all in one place, which led to further help for Brown. At a routine dental appointment, her dentist, Dr. Lydia Wright, discovered a pattern in her dental and medical histories that prompted her to refer Brown to HopeHealth rheumatologist, Dr. Supen Patel.
"Trying to make a firm diagnosis with incomplete information is challenging, even for a seasoned practitioner," said Dr. Wright. "With our integrated electronic health records from all HopeHealth providers, we can eliminate part of the hunt for pieces to each person's medical puzzle. In Britni's case, we could combine dental signs and symptoms with her complex medical history to ensure she saw a specialist who could make an accurate diagnosis."
"I was diagnosed shortly after meeting with Dr. Patel with frozen shoulder. Just having a new illness is scary and can be overwhelming. But all of my providers at HopeHealth have worked together to help me feel better. They really communicate with each other about me and my health, and I feel as if they know me as more than just a patient," said Brown.
"Get into care, even if you don't have diabetes or other conditions like I do. Staying on top of your health is essential to catching things early," she said.