May exercise of the month: Targeting your core with the plank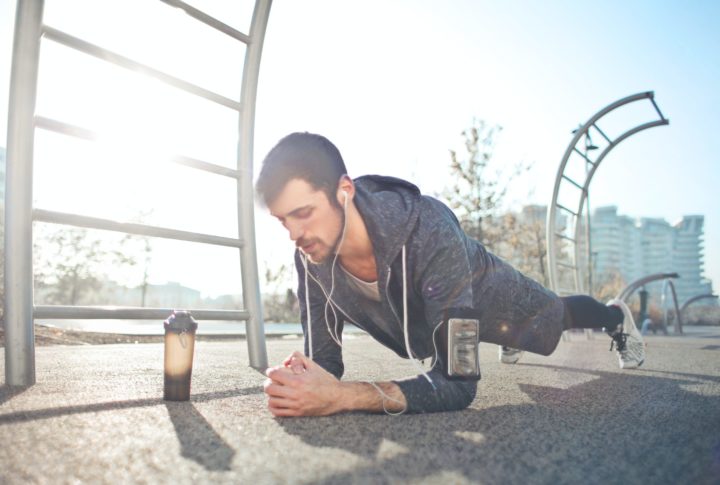 Kayla Thompson, MS, ACSM-EP
Deep breath in … Exhale … Ahhh … May is in the air! The pollen is dissipating, and the ever-trusted hot South Carolina days are beginning to emerge. We have been on quite a journey of foundational work these first few months of 2021. The next building block is a tried and true, full-body movement!
I want us to venture into the plank – a traditional movement that targets your core. You might say, "Why should I care about my core?" Your core, or more specifically your abdominal muscles, is essential to almost every activity: standing, walking, sitting, stooping, running, etc. Core exercises can reduce your risk of falling, help with stability, and protect your back.
"Your core stabilizes your body, allowing you to move in any direction, even on the bumpiest terrain, or stand in one spot without losing your balance," states Harvard Medical School.
Now, let's dig deeper into this plank business.
The plank is a unique exercise that not only targets your core, but also works your back, shoulders, chest, and legs. Basically, it's a full-body, gold mine exercise. … You're welcome.
During a plank, you contract or "tighten" all the areas listed above to help maintain the correct position. A regular plank looks very similar to a push up – except you rest your upper body on your forearms. Everything else is the same. The plank has an enormous bucket of variations. You could spend your entire week performing a different kind of plank each day!
Keep your body in a straight line. I don't want to see any Instagram posts with dipping or booty pop planks. Dipping means your body looks like a sagging bridge. Booty pop means you have your butt up in the air like you're trying to make a mountain with your body. The longer you hold a plank, the more risk you run of booty popping or dipping.
Cues to help you or your buddy are to remember your hips: If you feel yourself dipping, raise those hips up. Booty popping? Lower those hips down. When trying out the plank for the first few times, have someone watch you to make sure you aren't dipping or booty popping.
There is a progression to achieving the full plank. For those of you struggling, try on your knees first. Instead of posting up on your toes, drop to your knees and forearms, but don't skip contracting those muscle groups mentioned above.
For those of you that have been in this health game with me since January, let's look at how we can incorporate the plank into a routine. Try this on for size:
Walk for 10-minutes
Do 10 squats
Perform two 10-second planks with a rest in between
Remember to listen to your body. Just like with the squat, work slowly, and build confidence in your plank.
This is a lifestyle journey to improving yourself. Don't compare yourself to others, do it for you. Good luck planking!
Kayla Thompson is a patient support representative at the HopeHealth Medical Plaza in Florence and is a certified exercise physiologist through the American College of Sports Medicine. She has a Master of Science in clinical exercise science.