Advances in Diabetes Care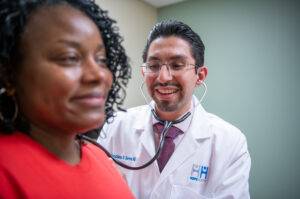 Diabetes is widely considered a defining medical condition of the 21st century, currently impacting 1 in 10 adults. Due to the rising rates of obesity, an aging population, and health disparities, the rate of Type 2 diabetes is estimated to increase by over 40% in 2045. Diabetes is also America's most expensive medical condition, with 237 billion dollars spent annually.
The two main types of diabetes are Type 1 and Type 2. Type 1 diabetes is an autoimmune disease wherein the pancreas is not able to make insulin and must be supplied by injections or an insulin pump. Type 2 diabetes is typically related to obesity and lack of activity when the pancreas produces less insulin and/or the body's cells are unable to use the insulin properly (Insulin Resistance). In the United States, 90-95% of people with diabetes have Type 2, and 5-10% have Type 1.
Blood sugar or glucose control is the main goal for people with diabetes. Glucose control is achieved by following guidelines for nutrition, physical activity, stress management, and adequate sleep, monitoring blood glucose daily, and taking medications and/or insulin as prescribed.
Since the discovery of insulin in 1921, the lives of those with Type 1 and Type 2 diabetes vastly improved. Treatment options have progressed over the last 20 years, with many different classes of oral and injectable non-insulin medications as well as options for short and long-acting insulin, and advancements continue.
Injectable pens are now available for insulin and non-insulin medications and are more convenient, accurate, and less painful. Two other devices that have helped people with diabetes are continuous glucose monitors (CGM) and insulin pumps. Some patients with diabetes elect to utilize the CGM and insulin pump together, creating a closed-loop system that simulates the function of an artificial pancreas.
Blood glucose management is the focus for both types of diabetes, promoting overall health and decreasing the risk of long-term complications such as kidney disease, eye disease, or heart disease. If you have diabetes, a cardiovascular risk assessment is essential to assess the risk of an event over the next ten years, evaluate any needed medications, and identify any lifestyle changes to help lower risk. For those who are overweight or obese, even losing 5-10% of your body weight can help improve blood glucose, and often patients can decrease some of their medications due to weight loss.
A good relationship with your health care providers is vital to managing diabetes over time for optimal health. If you have diabetes, an endocrinologist is an extremely valuable component of your health care team. Endocrinology is a specialized area of medicine of the endocrine systems, responsible for how hormones work in the body, including adrenal glands, hypothalamus, pituitary gland, pancreas, pineal gland, parathyroid glands, thyroid, ovaries, and testes. Endocrinologists work with managing diabetes as well as other medical conditions.
HopeHealth offers the area's largest multi-disciplinary team to treat diabetes. In addition to treating diabetes, our endocrinologists address adrenal disorders, bone, calcium, and mineral metabolism disorders, reproductive disorders, obesity and lipidology, pituitary disorders, and thyroid disorders. Our team helps patients navigate insurance requirements for medications and supplies, obtain any necessary prior authorizations, and acquire supplies from pharmacies and equipment companies.
Our newest endocrinologist joining the practice this month is Dr. Melissa Gonzalez. "I am looking forward to joining the staff at HopeHealth and helping patients in the Pee Dee area. I am fluent in English and Spanish, and my special interest areas include diabetes mellitus, pituitary, thyroid, adrenal issues, and gender identity disorders," Dr. Gonzalez shared.
Are you looking for an endocrinologist to help guide you in managing your diabetes or other endocrine issues? HopeHealth's staff are dedicated to providing the best in endocrinology care and work with your primary health care provider to coordinate your medical care. Visit hope-health.org or contact the endocrinology team at 843-342-3717 for more information.