Children of Hope Campaign receives large donation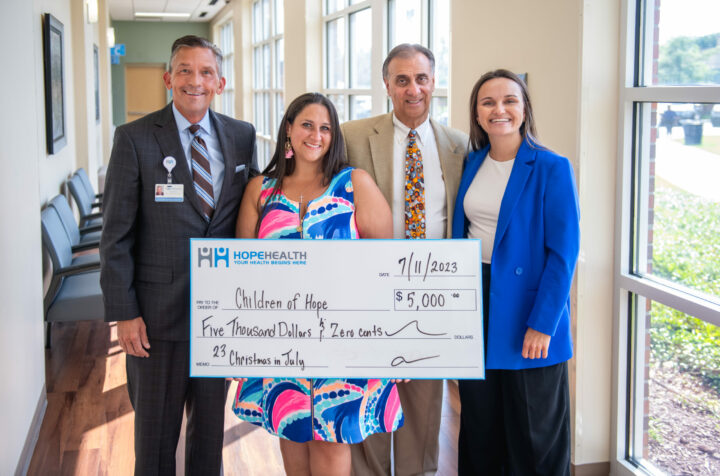 HopeHealth strives to make the holidays brighter for children during the festive season through its Children of Hope Christmas in July campaign.
Thanks to funds raise during Christmas in July, children of HopeHealth patients facing difficult circumstances have received much-needed clothing and toys for the holidays. The Children of Hope program has existed since 1996, and HopeHealth has expanded the initiative from being Florence-based to serving children from all HopeHealth service areas.
This year, Jebaily Properties stepped up in a major way to help support the cause. John Jebaily and his daughter Julie Jebaily recently presented HopeHealth with a $5,000 check for the program.
John Jebaily has been a long-time supporter of HopeHealth, donating to the program in previous years as well.
"HopeHealth is incredibly honored to have their support. This generous gift will create unforgettable Christmas memories for children in our community," said Charlee Rhodes, development and events coordinator at HopeHealth.
If you are interested in donating to Children of Hope, please contact Charlee Rhodes at crhodes@hope-health.org or (843) 432-2980.