HopeHealth Medical Plaza to Open Monday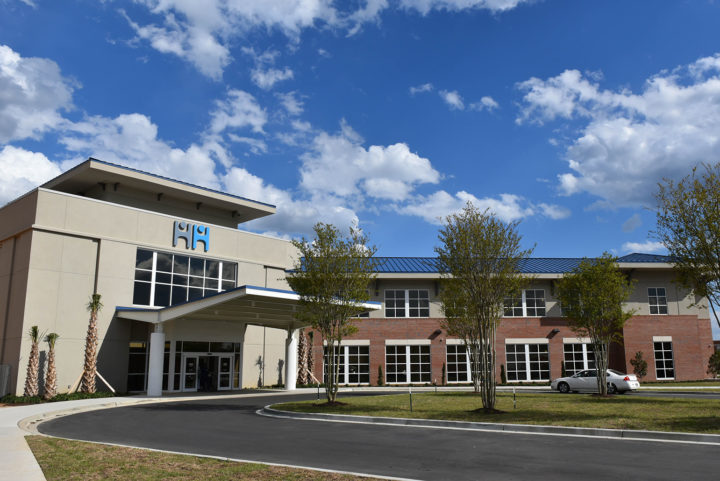 Florence, SC, January 29, 2016: The HopeHealth Medical Plaza will open the doors to its new, patient-centered community health center located in downtown Florence on February 1, 2016. The 47,889 square foot building located at 360 N. Irby Street, will initially open with eight medical suites, laboratory, pharmacy, and administration. A café, as well as lab and radiology services, will also be offered onsite in the spring. Patient appointments are available Monday – Saturday, 8:00am – 8:00pm. Office hours are 8:00am – 5:00pm.
The opening of HopeHealth's new center is the result of years of hard work and collaboration among city and state partners. In 2012, the organization was awarded one of three capital grants awarded to South Carolina health centers by the Department of Health and Human Services. In 2013, Mayor Wukela, along with other influential Florence leaders, approached HopeHealth about the possibility of moving the project to the former Bush Recycling grounds. The City of Florence, Congressman James E. Clyburn, and the Drs. Bruce and Lee Foundation had already made significant contributions toward the cleanup of the property. The City generously offered to donate the property to HopeHealth, and the community health center broke ground in August 2014.
A new design concept to enhance patient centered medical care was birthed out of a desire to move away from traditional medical offices with large waiting rooms. Each suite comfortably hosts two medical providers and their support team of nurses, medical assistants, and front office staff dedicated exclusively to the care of their patients. A dedicated phone number is designated for each physician in their suite, allowing patients to speak directly with someone they know. The suite design intentionally increases communication between staff and patients, enhancing understanding and trust while also improving efficiency.
HopeHealth is one of 17 nonprofit, federally qualified health centers in South Carolina and provides quality and affordable health care services to individuals in Florence, Clarendon, and Williamsburg Counties.
For questions regarding the new building, email tstraus@hope-health.org or call 843-245-2291.