HopeHealth Nurse Voted Best Nurse of the Pee Dee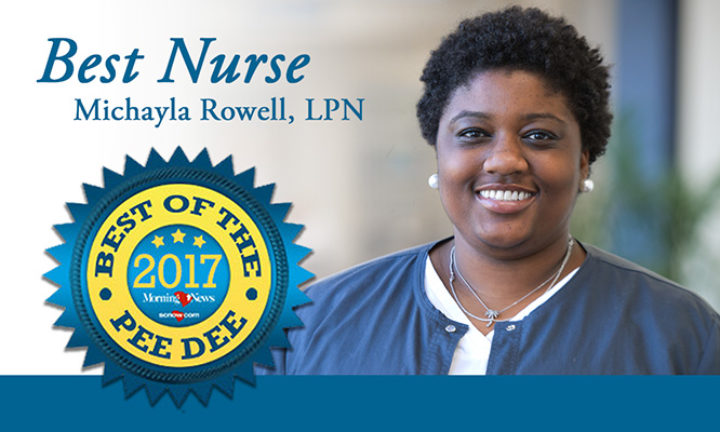 The Morning News hosts an annual Best of the Pee Dee contest to recognize the most valued people, businesses, and establishments in the Florence region. Nominees and winners represent the Best of the Pee Dee community.
This year, our very own Michayla Rowell, LPN, a staff nurse at the HopeHealth Medical Plaza in Florence, has been recognized as the "best nurse in the Pee Dee" by the local community.
Every day, our care teams work hard to make sure patients receive first- rate health care. Each employee is committed to excellence through service that exemplifies love for people and passion for their well-being.
Michayla winning this award is a testament to her commitment to excellence and to the love she shows our patients every single day.