HopeHealth Opens its Doors in Greeleyville, SC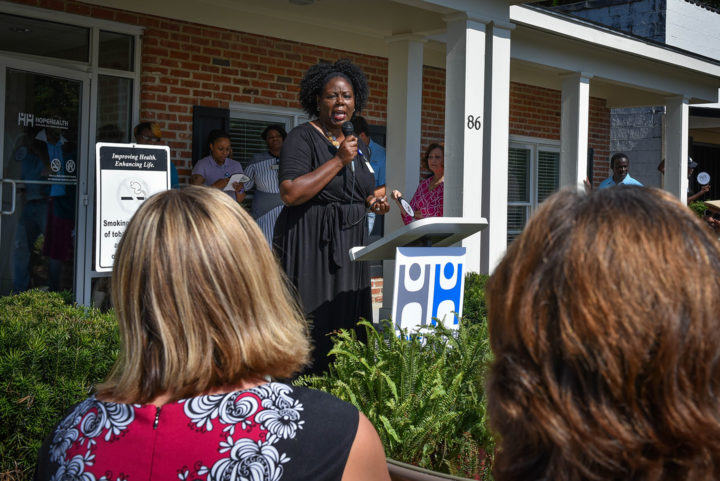 GREELEYVILLE, S.C. (June 13, 2016) – On Monday, June 13, 2016, HopeHealth held an Open House/Ribbon Cutting ceremony for HopeHealth in Greeleyville.
The event began with an invocation by Rev. Norman Gamble and was followed by remarks on the importance of community health centers by State Senator Ronnie Sabb (District 32). Following Sen. Sabb were community comments by Greeleyville Mayor Jesse Parker, Williamsburg County Superviosr Stanley Pasley, USDA Office of Rural Development's George W. Hicks, Sr., HopeHealth Chief Medical Officer Ed Behling, MD, and HopeHealth nurse practitioner and leading healh care provider for the site, Meshellia Hayward, FNP.
Located in the former Black River Healthcare building, HopeHealth Greeleyville opened its doors to patients on April 18 and provides primary care services to children and adult patients in the Williamsburg area. The site is open from 8 a.m. to 5 p.m. Mondays and Thursdays with board-certified nurse practitioner Meshellia Hayward.
View more photos on the HopeHealth Facebook page.