HopeHealth Partners With American Red Cross to Assess Flood-Related Health Concerns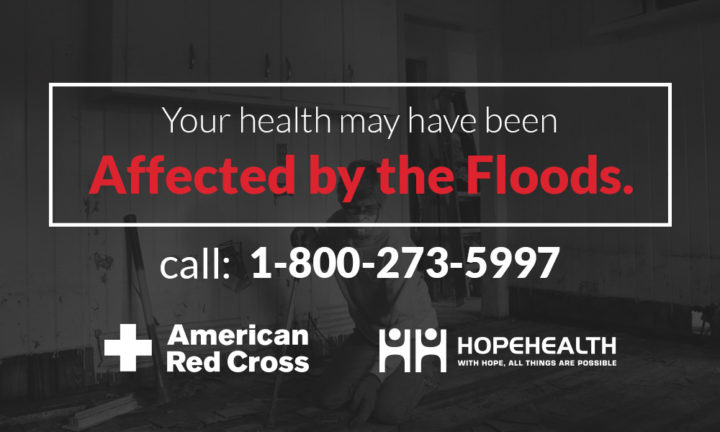 FLORENCE, S.C. (March 20, 2017) – HopeHealth is partnering with the American Red Cross to assess the effects of the 2015 floods on the health of Williamsburg County residents.
Even though flood waters have receded, there may be lasting health concerns resulting from exposure to the flooding and damage that the floods caused. Through a grant provided by the Red Cross, HopeHealth will be working with the community to identify and address these health concerns.
HopeHealth will be inviting residents of Williamsburg County to complete a brief survey regarding environmental factors that may be adversely affecting the overall health of the community. These surveys will be kept confidential and results will be used to provide guidance and medical treatment where needed. Residents will be able to complete the surveys both in-person at local events as well as by calling 1-800-273-5997, 8 am to 5 pm on weekdays. Details regarding the upcoming events will be released in coming weeks.
HopeHealth is one of 21 nonprofit, federally qualified health centers in South Carolina and provides quality and affordable health care services to individuals in Florence, Clarendon, and Williamsburg Counties.
For questions or more information, email tstraus@hope-health.org or call 843-245-2291.