HopeHealth provider earns doctorate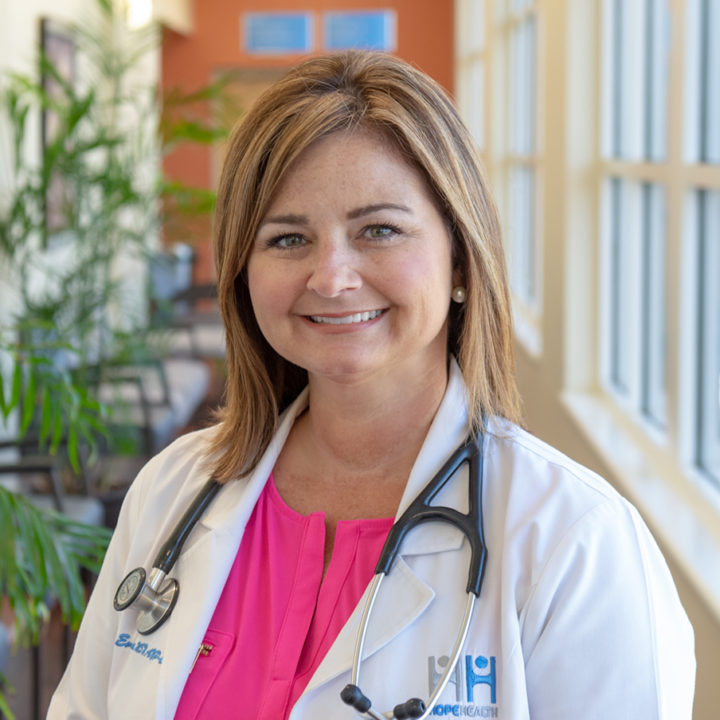 Christy Evans, a provider at the HopeHealth Diabetes & Nutrition Plaza in Florence, has earned her Doctor of Nursing Practice from the Medical University of South Carolina.
Evans is passionate about her faith, family, friends, and empowering her patients to take control of their health. She works with adult patients focusing on helping those diagnosed with diabetes manage health and reach their blood glucose measurement goals.
She received her undergraduate degree from Francis Marion University and her master's degree from the Medical University of South Carolina. Evans is a member of the American Association of Nurse Practitioners and Sigma Theta Tau International Honor Society.
In addition, Evans was recently named the first recipient of the HopeHealth Yvonne Van Camp Quality Award in recognition of her work to increase foot exam rates in type 2 diabetes patients from three percent to 35 percent and reducing the incidents of foot ulcers.
HopeHealth is one of 23 nonprofit, federally qualified health centers in South Carolina. We provide quality and affordable health care services to individuals in Florence, Clarendon, and Williamsburg Counties and infectious diseases services in Aiken, Clarendon, Florence, Orangeburg, and Williamsburg Counties. To become a patient, call 843-667-9414 or visit hope-health.org.