HopeHealth Provider Offers Insights on Trending Health Topics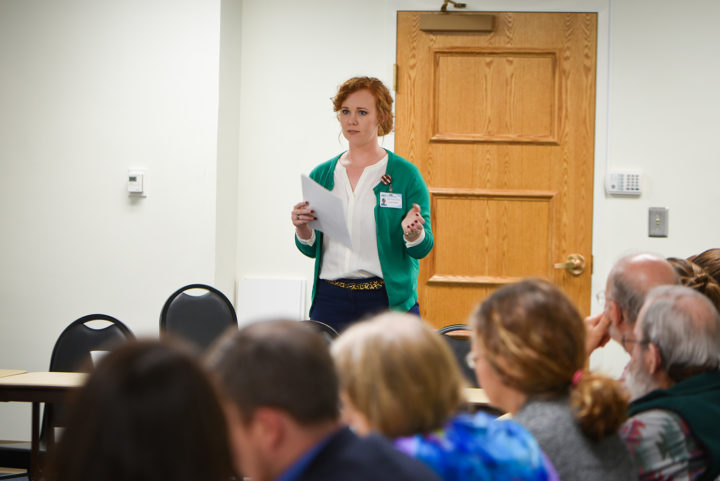 FLORENCE, S.C. (January 24 , 2017) – HopeHealth's Brittany Timmons, DNP, and Director of Community Relations Tiffany Straus reached out to community members Jan. 23 with a health care focused presentation to the League of Women Voters Florence Chapter. Topics included local trends in health care, happenings at HopeHealth and the importance of advocating for community health centers.
Timmons discussed a variety of local issues such as health conditions resulting from the 2015 floods and 2016 Hurricane Matthew, the South Carolina behavioral health crisis, and the current state of the Affordable Care Act. Straus fielded questions and concerns from attendees about the possible changes health centers are facing, including the repeal of the ACA, potential cuts to Medicaid, a 70 percent funding cut, and changes to the 340B pharmacy program. Information was also shared with the League on how to become health center advocates and about the current call to action which involves contacting Congress to request their support for the work of community health centers across the country.
Visit hope-health.org to learn more about HopeHealth. To sign up as an advocate and join the movement, visit SaveOurCHCs.org.
HopeHealth is one of 21 nonprofit, federally qualified health centers in South Carolina and provides quality and affordable health care services to individuals in Florence, Clarendon, and Williamsburg Counties.