HopeHealth Recognizes World AIDS Day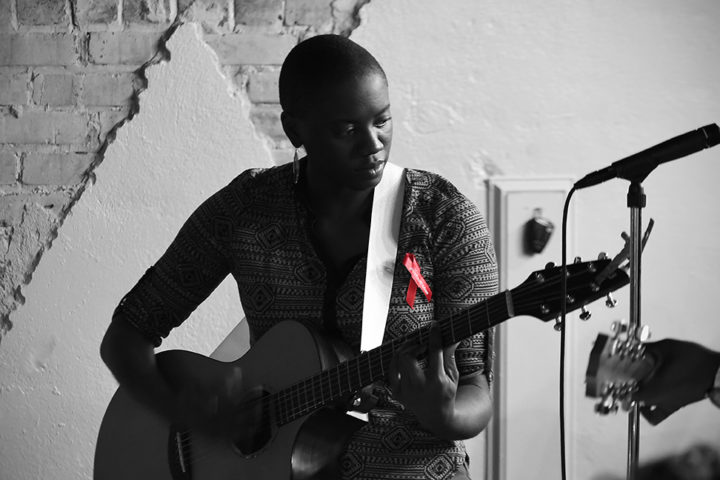 FLORENCE, S.C. (November 10, 2016) – HopeHealth will celebrate World AIDS Day across our communities with a week of activities that kicks off Nov. 28 and culminates Dec. 3 with the 19th annual AIDSWalk.
HopeHealth invites the public to join us throughout the week by wearing red ribbons and posting selfies using the hashtag #HHRedRibbon. Images posted to Instagram may be streamed on http://worldaidsday.hope-health.org.
Celebrations begin with the inaugural Art & Music Showcase in the Student Activities Center mezzanine on the University of South Carolina Aiken campus. The event will be held Nov. 28 from 6:30 – 8 p.m. and artists, painters, musicians and performers can register online at http://worldaidsday.hope-health.org to participate.
The third annual TruthIz, a spoken word and poetry slam, will be held on World AIDS Day, Dec. 1, in Orangeburg. This free event begins at 6:30 p.m. and includes a live band and refreshments in addition to a variety of poets, singers and spoken-word artists at The Broughton, 10139 Broughton Street, Orangeburg. For sponsorship opportunities, to purchase a T-shirt or register a walking team, contact Scherrie Cogdill at scogdill@hope-health.org.
The commemoration of World AIDS Day will wrap up with the 19th annual AIDSWalk on Dec. 3 with a lunch program (Walking Tacos included) beginning at 11 a.m. at Central United Methodist Church in Florence. Individuals and teams are encouraged to sign up early to participate in the memorial walk.
Details of each event are available online at http://worldaidsday.hope-health.org.
HopeHealth is one of 21 nonprofit, federally qualified health centers in South Carolina and provides quality and affordable health care services to individuals in Florence, Clarendon, and Williamsburg Counties in addition to serving the needs of HIV/AIDS patients with infectious diseases treatment and prevention centers in Florence, Aiken and Orangeburg.
For questions or more information, email tstraus@hope-health.org or call 843-245-2291.