Reaching Out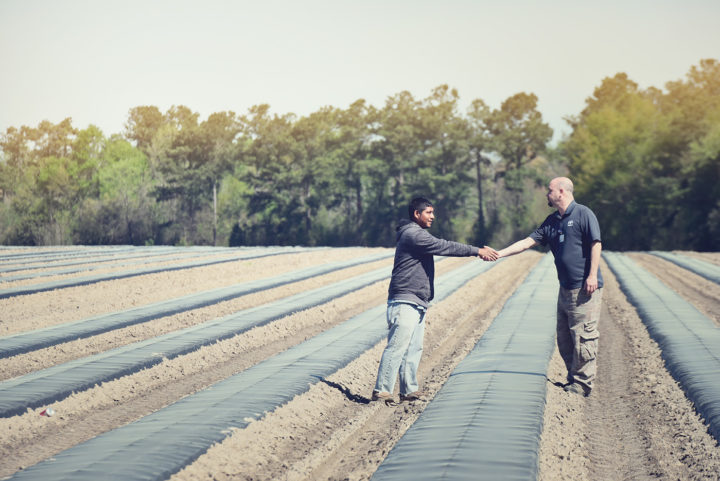 From 2000-2012, the Hispanic population in South Carolina experienced the most rapid growth of all states; a 161% increase (US Census Bureau). The majority of Latinos moving to our state are young, working families that do not often frequent the healthcare system except for childbirth and medical emergencies. Early prenatal care, pediatric developmental visits and chronic disease prevention are essential steps in keeping this population healthy. Many Latinos avoid seeking healthcare due to significant barriers including lack of understanding the health care system, language, transportation, and income status. Bilingual community health workers, like Gabriel Cardona, help bridge the gap between culture and health.
In 2015, HopeHealth entered a strategic partnership with PASOs and the Coastal Plain Rural Health Network with a shared goal of creating a healthy South Carolina with healthy Latino communities. PASOs Coastal Plain community health workers provide culturally relevant outreach, education, and access to care where Latinos frequent most – tiendas, Hispanic churches, laundromats, and the fields and factories where they work.
(pictured above) HopeHealth's Latino Outreach Coordinator Gabriel Cardona (right) checks in with Jose Moises Lopez Sales at a farm in Summerton, SC. Sales is a seasonal farmworker working under the Migrant and Seasonal Farmworkers Program through the Rehabilitation Services Administration. Cardona visits local farms in the Manning, SC area to help educate seasonal farmworkers, like Sales, on the importance of getting proper health care for diseases such as diabetes & childhood obesity. Cardona also ensures they are maintaining proper nutrition and verifies they are not falling out of care at HopeHealth.