Going Green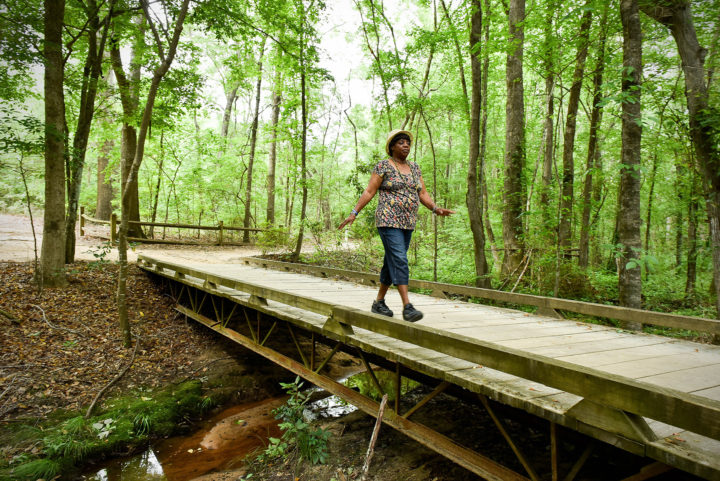 When Neomia Green found out she was diabetic in early 2015, she decided to take action and take control of her health.
Following her diagnosis by Adult Nurse Practitioner  Christy Evans, Green was at a point in her life where she could either: 1) accept the diagnosis and do nothing, or 2) cross the bridge to getting healthy and staying healthy. Green decided to cross the bridge and start on a pathway to better health.
At 178 pounds and with an A1C of 9, Green was the heaviest and unhealthiest she had ever been in her life. After a consult with HopeHealth's Registered Dietitian, Anita Longan, Green thought it was best she enter the Diabetes Self-Management Education and Medical Nutrition program at HopeHealth;  a program that helps type 2 diabetic patients learn the importance of nutrition.
After successful completion of the program, and through routine health check-ups with both Evans and Longan, Green took the next step of changing her diet to almost all green vegetables and minimal fried foods.
As her health began to get better, Green started walking two to three miles per day. As her weight began to drop, so did her A1C levels. After nine months of a disciplined diet and regular health care, Green has lost over 30 lbs and lowered her A1C to 6.5, a much healthier level.