The Hope Fund: Bridging the Gap in Health Care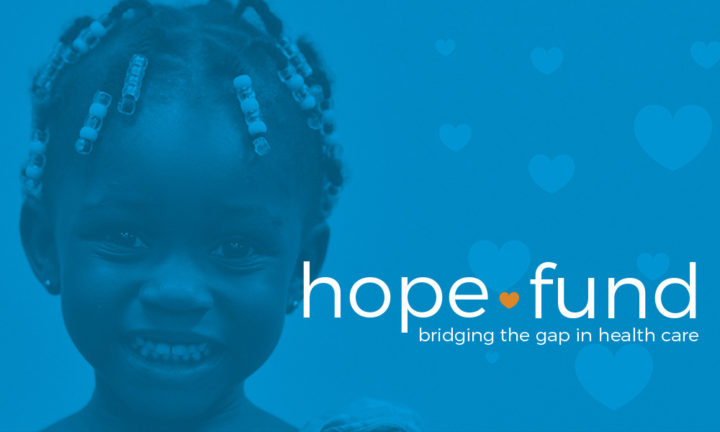 For 25 years, the focus at HopeHealth has been about serving others, giving hope, and changing lives. In 2016, the organization put those three short phrases on paper, and together, the entire staff took a pledge to live out that vision in their daily lives in the trenches of their work. Going the extra mile to treat the mind, body, and spirit is embodied within the mission, vision, and values.
Instead of focusing only on specific symptoms or conditions, providers and staff work to assist patients with determining the underlying causes of poor health and improve their quality of life. If there are barriers that hinder a patient from life necessities such as working or getting to important medical visits, the goal is to remove those roadblocks and clear the way for whatever goal the patient is working to reach. Often times, those barriers need to be resolved outside of the HopeHealth scope of services. When these needs occur, there is a Hope Fund to help fill the void.
Take John. An insured father making ends meet by working two jobs. John is on track with managing his hypertension and his son's type II diabetes but has no savings and no extra money at the end of the month. Then his truck breaks down. Without transportation, his job is suddenly in jeopardy. He loses his job and his insurance, and without insurance, he neglects his health to support his son's medical needs. John's health declines, his family's standard of living declines, and he worries about his son. Quickly John's string of misfortune snowballs, turning into depression and more health problems. With a somewhat simple but costly repair to John's car, John can be back on the road to good health, a dependable job, and improved health for John and his son.
This is the type of situation where HopeHealth can use monies from their Hope Fund to help patients with unforeseen circumstances that would prevent them from keeping their appointments or maintaining their care plan.
"At times, patients come with complicated financial needs and health conditions, and the Hope Fund affords us an opportunity to assist individuals right here in our community," said Scherrie Cogdill, associate director of community development. "Having the peace of mind knowing we can assist with serious life circumstances outside the HopeHealth walls if necessary is quite special."
HopeHealth is committed to excellence through service that exemplifies love for people and passion for their well-being. That is the HopeHealth mission. More importantly, it "is not just our mission, this is our heart," said Dr. Edward Behling, HopeHealth chief medical officer.
"Our goal is to ensure all patients within our area of service receive the care that they need. One of the ways we are able to demonstrate this commitment in tangible terms is the Hope Fund. This financial resource is raised through private donations and has no contribution from federal, state, or grant funding," said Behling.
Monies from the fund are used to pay for diagnostic testing, procedures, and specialty care for patients who do not have the financial means to pay for these services.  The fund is augmented by health care agencies who partner with HopeHealth to offer their services – often at a discounted rate. Funds are also used as a last resort to pay for needs such as utilities, rent, housing, medical co-pays, etc., when a patient has no ability to pay and has exhausted all other community resources.
"The Hope Fund has been an amazing instrument of mercy, giving care to those in need, and exists solely through the generosity of the gracious individuals who are 'always doing good and helping others,'" said Behling. "Together, we have made a tremendous difference in the life of many."
Larry Chewning, Ryan White Client Manager at HopeHealth, likened the fund to a "big, humungous safety net," for patients who often "pay-it-forward" by helping raise monies for the Hope Fund through supporting events such as the annual HopeHealth AIDSWalk.
"These aren't people who just can't pay their bills. These are people who are on the verge of losing their homes, losing power, losing water, losing their ability to receive care; people in abusive relationships in decent homes, but with no where else to go; or people who have lost their jobs and just need a couple of weeks to get on their feet," said Chewning, one of many on the front lines helping patients. "The fund helps people get back on their feet. It gives them dignity and you can physically see a change in them in a couple of weeks; they look better, they feel better, they have a little bit of an, 'I'm going to be OK' mentality about them. Plus, they stay on their meds – which is the whole point."
For Deana McHugh, an adult gerontology nurse practitioner at HopeHealth, the benefits of helping a patient overcome such barriers to care by using the Hope Fund have far more value than just the dollars spent.
"It has a huge impact on the patient and gives them the ability to participate in their care; to make their appointments, and do what they need to do," said McHugh. "If they cannot make their appointments and be compliant with their care plan, their health care costs can significantly increase. Those patients may wait until they become so sick that they have to call EMS and be taken to the hospital emergency department."
McHugh added that using the Hope Fund to help patients make their appointments has a positive impact on the local medical system beyond the community health center's doors. By helping patients remain compliant in their care, the funds can help reduce emergency department visits, keep patients working and part of functional society, and reduce empty appointment blocks from appointment no-shows for providers.
In the first two months of 2017 alone, the Hope Fund has used $3,500 helping people just with emergency housing. A donation to the Hope Fund helps with emergency assistance, routine procedures such as mammograms and colonoscopies, specialty care, prescription drug assistance and eye care services. Donations can be made through an honorarium, memorial, planned gift, or annual gift and by supporting annual HopeHealth events such as AIDSWalk. For more information about The Hope Fund or to make a donation, contact Scherrie Cogdill at scogdill@hope-health.org.