September 2017 Patient Newsletter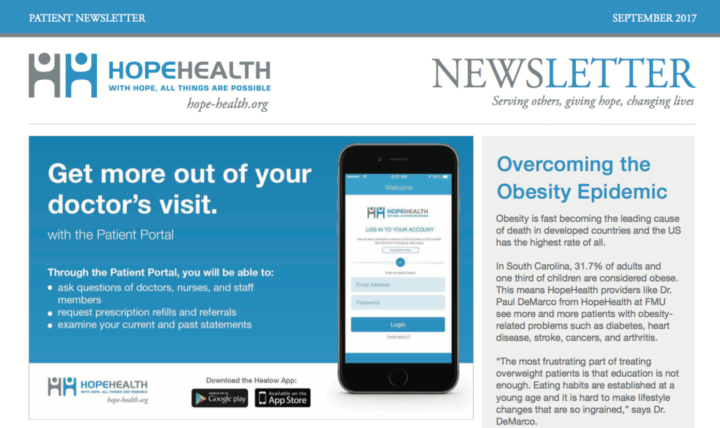 The patient newsletter for for September 2017 is here! Have you In this issue, we talk obesity with Dr. Paul DeMarco,  we offer patients a secure way to view their health records and communicate with their care teams, and we welcome two new physicians to the HopeHealth Medical Plaza in Florence.
Click here to view the newsletter.