Are young adults as healthy as they feel?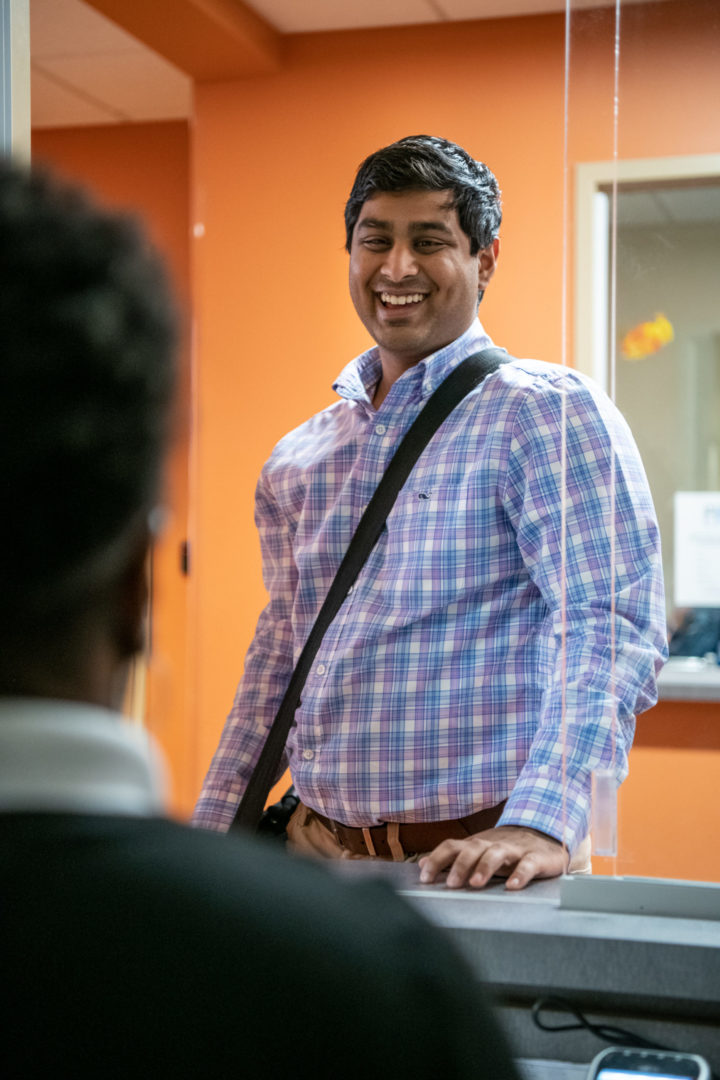 A startling statistic shows a whopping 50 percent of those ages 25-40 do not have an established primary care provider. In recent years, millennials have been drawn to walk-in clinics for sick visits instead of developing a traditional relationship with a provider. This has forced the health care industry to ask some difficult questions about why the provider/patient relationship seems to be upheld primarily by baby boomers, and why it is fizzling out among younger generations.
For me, answering that question was a no-brainer. What does anyone do in this world today if they want to know people's opinions? That's right, I took to Facebook to pose the questions:
· Do you have a primary care provider that you see on a regular basis?
· If you do, what are some things you wish were different about the care you receive?
· If you don't, why not?
While I received a wide array of answers, there appeared to be a few trends from both groups. Among those who stated they did have a primary care provider, many were displeased with the inability to call and get an appointment within the time frame they wanted. Several also mentioned experiencing long wait times upon arrival, followed by feeling rushed during the actual face-to-face time with their provider.
Many who did not have a primary care provider disclosed they generally feel "young and healthy." Others reported lack of easy access to care, the inconvenience of scheduling appointments, and not wanting to being tied down to one physical location as reasons for not establishing and/or maintaining care.
Unfortunately, this mindset may result in missed opportunities for chronic condition prevention through lifestyle modifications and vaccinations. Stress and lifestyle choices made during young adulthood can set individuals up for some major chronic health issues in later years. Even those who feel young and healthy should seek care for routine health maintenance and screenings.
Health care providers are seeing a rise in chronic health conditions at younger ages than before, which has increased the need for routine health screenings earlier in life. Bouncing from clinic to clinic means young adults are not always receiving a holistic approach that could identify potential issues early and prevent developing complications associated with undiagnosed health issues.
Some examples of things that young adults should focus on to promote optimal health that can be nurtured through a primary care provider are:
· Eating a healthy, well balanced diet
· Obtaining an adequate amount of physical activity each week
· To promote optimal cardiovascular health, the American Heart Association recommends 150 minutes of moderate intensity physical activity or 75 minutes of vigorous intensity physical activity per week.
· Managing stress levels using AIM: Anticipate stress. Identify feelings, thoughts, and reactions. Manage stress with healthy coping methods, including:
· Exercise
· Meditation
· Deep breathing
· Talking to someone
· Refraining from behaviors that can impact health such as:
· Excessive alcohol intake
· Use of tobacco products
· Recreational drug use
· Engaging in unprotected sexual intercourse
· Staying up to date on recommended immunizations
· Undergoing routine health maintenance screenings for:
· Elevated blood pressure
· Elevated cholesterol
· Elevated blood sugar
· Sexually transmitted diseases
· Skin cancer
· Cervical cancer
· Breast/testicular cancer
· Colorectal cancer
· Maintaining good oral hygiene and staying current on dental visits
My takeaway is that young adults possess a desire for health care that is convenient, efficient, transparent, and promotes:
· Self-scheduling
· Same day appointments
· Access to electronic records
· Virtual communication with your provider.
So, I challenge all young adults to take ownership of their health and be proactive participants in improving the landscape of health care in our community.
Taylor Thompson is a family nurse practitioner at the Medical Plaza in Florence. She has special interest in heart health and served as a cardiovascular nurse for nine years. She is a member of the American Association of Nurse Practitioners, American Nurses Association, South Carolina Nurses Association, and Sigma Theta Tau Nursing Honor Society.